Mother's Day is a special occasion to celebrate the women who have given us life and have been there for us through thick and thin. What better way to show appreciation than with some delicious treats from Vicky Bakery? This year, Vicky Bakery has created multiple special Mother's Day cupcakes and Mother's Day cakes that are available for a limited time only.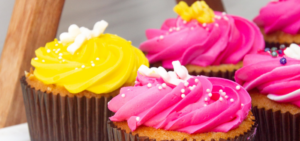 The Mother's Day cupcakes come in two flavors: chocolate and vanilla. Each cupcake is beautifully decorated with frosting, pearl sprinkles, and more. The Mother's Day cakes are equally as delicious and come in flavors like natilla, dulce de leche, and chocolate. These special treats are perfect for celebrating the special women in our lives and are sure to put a smile on their faces.
In addition to these special Mother's Day treats, Vicky Bakery also offers an extensive catering and platter menu. This menu has a variety of options to choose from, including sandwiches, empanadas, croquetas, pastelitos, and so much more. These items can complement any party or family get-together and make for a stress-free Mother's Day celebration. The last thing you want to do is make Mom cook on her special day!
With almost 2 dozen Vicky Bakery locations across South Florida, customers can easily order from the bakery nearest to them. It's recommended to pre-order early to ensure that you get exactly what you need and when you need it. Vicky Bakery also offers delivery and pickup options, making it convenient to get your Mother's Day treats.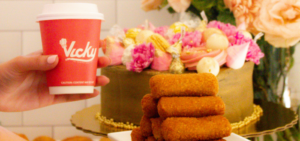 Vicky Bakery is the perfect place to get your Mother's Day treats this year and make your celebration stress-free. Don't wait until the last minute to order – pre-order early today. Happy Mother's Day!
To find the closest Vicky Bakery to you and order, visit vickybakery.com/locations.