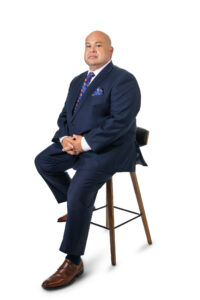 We're proud to announce that Mauricio Romero has been appointed as Vicky Bakery's new chief executive officer. This announcement comes as we experience record setting growth, continuous double digit revenue gains, the opening of multiple new locations, and new strategic investments. Former CEO Alex Santiago is not going anywhere. In fact, he will remain dedicated to his leadership role as a member of Vicky Bakery's Board of Directors, along with the rest of the family.
Mauricio comes to Vicky Bakery from his nearly 40-year career in the restaurant franchise industry where he has served in a variety of executive roles. Most recently, he served as Fractional Chief Operating Officer of LA EEBI, a top-tier franchise business consulting firm that works with a range of restaurants in the fast casual, quick service, and full-service verticals. Prior to that, he was President of Operations for Fransmart, which has sold over 5,000 franchises worldwide and launched franchising for restaurants such as Five Guys, QDOBA, The Halal Guys, and Vapiano, while investing in brands that included Sweetgreen and Cava. Earlier in his career, he was divisional vice president of operations for Five Guys in the Western U.S. and Canada where he oversaw 72 franchisee groups with 656 restaurants.
"I am thrilled to take on this new role with Vicky Bakery as the company has made tremendous strides in truly creating the very best Cuban bakery whose traditions span three generations," said Romero. "From the very first moment I stepped inside a Vicky Bakery, I knew right away why we were different, special, and better than anything else out there. Our franchise brand was born out of a family business and that's the way it remains. We treat our customers, our franchisees, our team members, and our suppliers like family. That is and will always be the Vicky Bakery way. That sense of family and duty to one another is one of our most defining characteristics. We are poised for some incredible growth ahead."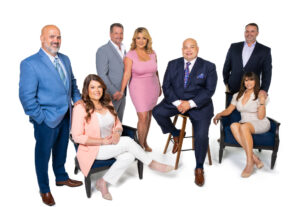 Under Mauricio's leadership, we anticipate continuing our strong track record of system-wide revenue growth, innovation, and industry-leading expertise while also improving our already attractive unit level economics.
"Mauricio brings a wealth of experience to Vicky Bakery, from his background in managing large restaurant groups to scaling multiple franchised businesses and working alongside franchisees," said Alex Santiago, Vicky Bakery Board Member. "As Vicky Bakery continues on its transformational journey as the fastest growing and most well recognized Cuban bakery chain, Mauricio's deep understanding of unit level economics and how to meet customer's needs will help solidify Vicky Bakery as an industry leader while driving profitability across our brand for our amazing network of franchisees."
For more information about Vicky Bakery and our franchise growth, visit vickybakery.com